Posted on June 21, 2011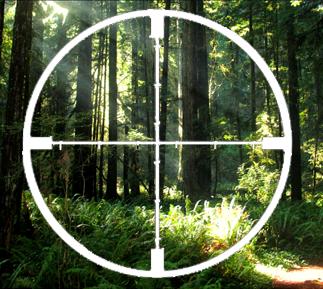 A group of photographers from the Knox County Art Leaguerecently met in the nearby woods to "Shoot The Woods". Everyone brought a few props and many got to experience using professional flash equipment for the first time and saw the results that can be achieved. Special thanks to our model Molly for her patience that afternoon.Here are a few images from the shoot (click an image to enlarge).
Posted on June 10, 2011
On June 3rd I was privileged to be one of the featured artists to display their work at the Knox County Art League gallery. It was the first time I had shown my work to a larger audience so I didn't really know what to expect. Joining me was Eric Mize whom I've known for a number of years, it was his first public showing as well. Also on display was the work of Terry Gardner of Mount Vernon.
I've said that most of what I love to photograph are the outdoors; landscapes & wildlife.  Not knowing if I would have enough pieces to display I began rummaging through what I did have. I also ordered a few larger sizes and a whole slew of 5x7's. As it turned out I surprised even myself with the number of pieces I ended up with.
A large crowd showed up for the first friday event and I was able to share a bit about some of the pieces that were displayed. I was even able to sell a few of the smaller pieces which was a real encouragement to me.
Here are a few photos from the event.
Posted on June 1, 2011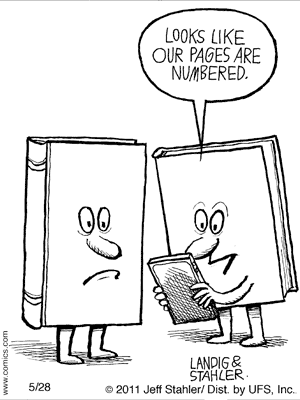 We enjoy reading Jeff Stahler's Moderately Confused cartoons, especially the reader caption contests that he holds each month. I thought this one from May 2011 was right on target and captured the growing popularity of e-readers and their growing impact on traditional books.
Caption Contest #35 Winner Columbus Dispatch