Category:
Called To Stay
This describes the various responsibilities necessary to provide the critical support necessary for those going on the field. It explains how YOU can get involved in the Great Commission! How YOU can serve as a sender!
Oh that we would desire His word like the Kimyal Tribe does
The mark of a great church is not its seating capacity, but its sending capacity. — Mike Stachura Are you called to stay? We'll be speaking on how you can be part of a sending team. Learn more about the Heritage Missions Conference taking place on April 24th, 2010.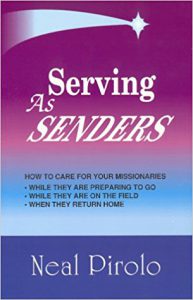 This information represents some of the basics for the workshop my wife, Chris and I will be discussing at the Missio Dei Conference at Heritage in April, 2010. Description This describes the various responsibilities necessary to provide the critical support for those going on the field. It explains how YOU can get involved in the …