Posted on March 23, 2012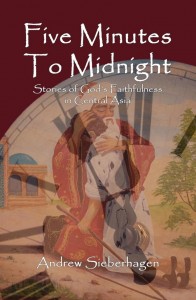 The past several months I've been working with Andy Sieberhagen to prepare thirty of his family's most significant memories of living ten years in several Central Asian countries. The result is a powerful collection of stories that reflect the pilgrimage of an ordinary man in the hands of an extraordinary God living among those who have never heard the gospel.
I invite you to pickup a paperback or e-book copy of Five Minutes To Midnight, your life will be impacted! Visit Koozzz Publishing for more information.