I knew other folks were updating both their Twitter and Facebook accounts with just a single entry but wasn't exactly sure how it worked. There are probably other applications that will do this for you as well but here is a way you can figure your two accounts to work together through Facebook.
By using the Twitter application in Facebook you can have Facebook automatically update your Twitter status, but it also works the other way around too! I want to have my Twitter posts automatically update my Facebook status… so hear are the steps to follow to get that to work for you.
1. You need to be logged into Facebook so if you aren't already go ahead and log in and then type in "twitter" into the search box to locate the Twitter application page.

2. Locate the Twitter application in the list of results and click the "View Application" link.
3. Once you are there click the Go to Application link.
4. You'll be asked to confirm whether you want allow Twitter to access your Facebook information. Go ahead and click the Allow link.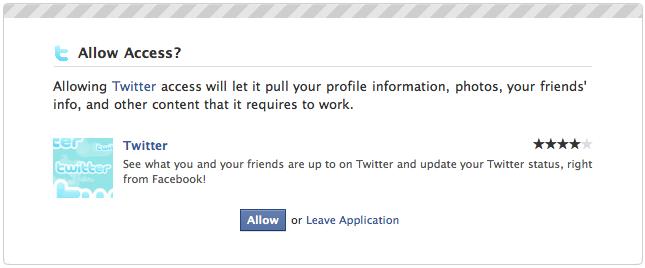 5. Next you will need to provide your Twitter login information so that Facebook knows how to link to your Twitter account. Enter your Twitter Username & Password and then click the Log In link.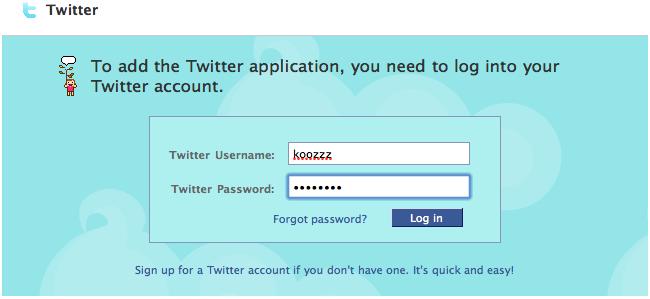 6. Once thats done you can then use the Facebook Twitter App to submit tweets to your Twitter account.

7. But I want to have it work the other way around, i want my tweets to automatically update my Facebook status. If you want to do that too you can make that happen by clicking the Allow Twitter to update our Facebook Status button that appears in the upper right hand corner.
8. You will need to confirm that it's okay for Twitter to update your Facebook status. If you are going this route like me go ahead and click the Allow Status Updates button.
You will be returned to the Twitter application page. That all there is to it. Now the next time you add a tweet from Twitter or from your favorite Twitter application you will see your updated status apppear on the Facebook homepage within a few minutes.