For the last couple of months I've been working with Anisa Hardin and her folks to publish her first book, Diary of a Cabin Girl. It's a Christian fiction story intended for 9-13 year-olds. On August 6th I was able to deliver the proof copy to Anisa with artist Eric Mize also on hand.
The story of 12 year old Nicole takes place in the early 18th century, she works as a cabin girl on the Storm Haven, a sailing ship. Nicole doesn't know her last name because of being separated from her family when she was very young. She writes each days' events to her diary, not realizing that she is recording the most drastic changes of her life. When she finds out what has been missing in her life, it turns out to be much more than her family.
Check availability at your favorite bookstore or purchase a copy online from;
Diary of a Cabin Girl is published by Koozzz Publishing of Mount Vernon, OH, it's the first book in a series titled The Heritage Diaries. I've already been briefed on volume 2 and anxious to begin working on it.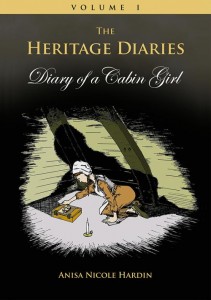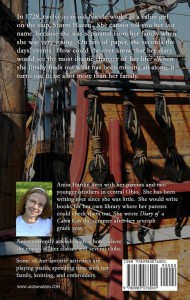 Eric Mize was the artist providing the illustration for the book cover, he and Anisa worked together to make sure that the drawing was authentic to the period.
In downtown Columbus, Ohio we're fortunate to have a replica of the historic sailing vessel The Santa Maria. I was able to schedule a photo shoot one morning and received approval from The Santa Maria Ship Museum to use one of the images for the back cover.